Collect

with Mynty
The most powerful value pricing database for video games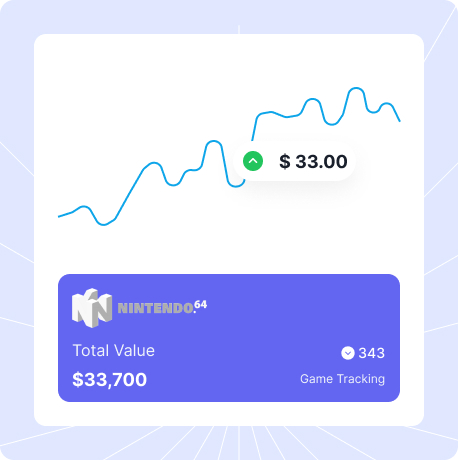 Market Trends
Discover Value & Market Trends
Our data aids you in spotting console and video game price trends, enabling you determine wheter to buy or sell your collectibles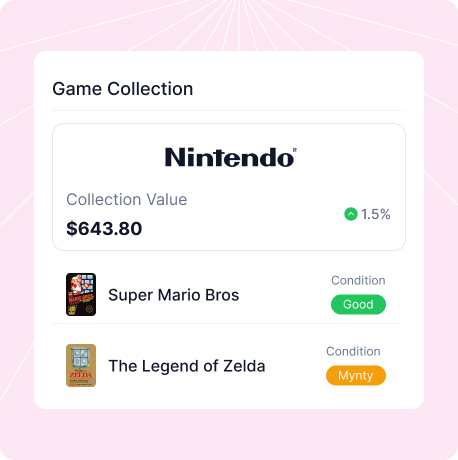 Portfolio Tracking
Track & evaluate your video game library.
You can keep tabs on the worth of vour games using our price value tools
Excellent vs Poor
Conditional Data
Mynty uses transaction history and conditional standards to differentiate between good and best conditions in order to appropriately value each game. Finally, determine the genuine worth of your collectible.
Unlock the Power of Graded Video Game Data
Mynty provides unmatched and up-to-date pricing data for a growing collection of over 20,000+ graded video games.

Free Account
Limited Access, limited collection
Game Management
Collection Evaluation
Unlimited Collections
Graded Sold Data
Most Popular
Power Collector
Unlimited collection, full access
Unlimited Collections
Game Management
Collection Evaluation
Graded Sold Data
Collect with Mynty Today!
We're ready to evaluate and assist you with tracking your collection right now!